Introducing Costa Event's Weekly Blog: Your Source for Practical Wedding and Event Insights in Marbella and the Costa del Sol.
Welcome to Costa Event's new blog series, where we'll be delivering a weekly dose of practical ideas, trends, and essential information for weddings and events in Marbella and the Costa del Sol.
About Us
Costa Event, operating on the Costa del Sol since 2009, specialises in planning intimate weddings and events. Our approach is straightforward: we build personal relationships with our clients to ensure their dream day is executed with efficiency and attention to detail.
Lisa Costello-Allen, the owner of Costa Event, brings years of experience as a Personal Assistant in various event planning sectors. Her knowledge of the local industry and commitment to making dreams a reality set the foundation for Costa Event's approach to creating incredible destination weddings.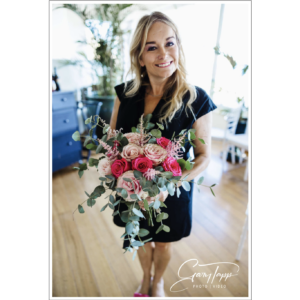 Our Focus
We understand that every couple is different, and so is every event we plan. Our mission is simple: to provide stress-free, meticulously organised weddings and events. With a broad range of venues and suppliers at our disposal, we aim to design a seamless and memorable experience for you and your guests.
"I have the job of making dreams come true," says Lisa. Her dedication is reflected in our ethos: creating chic, elegant, and enjoyable weddings and parties. Whether you're dreaming of a beach ceremony, an exclusive villa soirée, or a rustic countryside celebration, we're here to turn those dreams into reality.
What to Expect
Our blog isn't just a collection of posts – it's a resource. Expect practical insights, inspiration, and expert guidance to navigate the wedding and event planning process. We're committed to delivering a straightforward and memorable experience, and our blog reflects that commitment.
Stay tuned for our weekly updates as we explore the latest trends, share useful tips, and highlight the unique charm of celebrating in Marbella and the Costa del Sol. Your journey begins here, with Costa Event's blog – where each post is crafted with the same precision we bring to planning your perfect day.